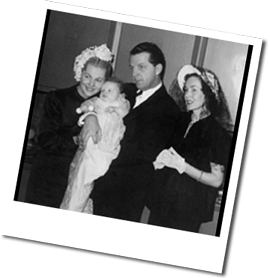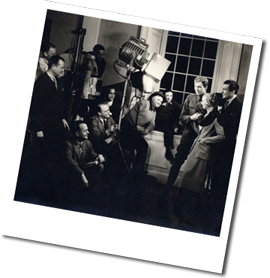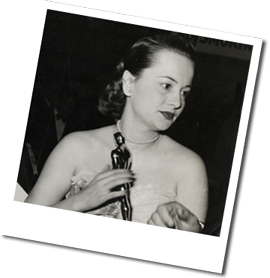 Deborah and Earl Potter share a legacy of hard work.
Deborah is very proud of the achievements her family members have made in their careers. She has learned the value of hard work from them. She does not claim their successes or fame as her own, but people often ask her to describe what it might be like to carry their legacies. More often, they just ask her to identify who they all are or were.
Her grandfather, British patent attorney Walter deHavilland, was a direct descendant of King Edward I. His wife, Lillian (later Mrs. George Fontaine), had been an opera singer in England before moving to Japan to be with her husband. After divorcing him, she taught piano and voice in San Francisco, then directed amateur Shakespeare productions in Saratoga, California, where the Garden Theatre at Montalvo Arts Center was dedicated to her. Deborah's father was William Dozier, an Omaha-born film and television producer who produced the classic film Letter From an Unknown Woman and was responsible for the Playhouse Ninety, Studio One and You Are There shows on the early CBS network. He is best remembered as the narrator and producer of the "camp" Batman television series in the late 1960's. Her mother, Tokyo born British-American actress Joan Fontaine, starred in several films in the late 1930's and early 40's and is best known for her role in Alfred Hitchcock's Rebecca. She won an Academy Award for her role in Suspicion with Cary Grant. Her mother's elder sister, actress Olivia deHavilland, is best remembered as "Melanie" in Gone With the Wind. She won Academy Awards for her performances in To Each His Own and The Heiress. Joan and William divorced when Deborah was an infant. Joan's later husbands (and Deborah's stepfathers) were writer-producer Collier Young and sports journalist Alfred Wright, Jr. Bill married film actress Ann Rutherford, best known for portraying Mickey Rooney's girlfriend in the Andy Hardy film series. Ann is Deborah's stepmother. Deborah's half brother, Robert Dozier, eighteen years her senior, was a television writer-producer and was married to actress Diana Muldaur of Star Trek and LA Law fame.

Deborah's husband, Earl Wylie Potter, went to Hotchkiss School, then Yale, then Stanford Law School. His father, H. C. "Hank" Potter was a theatre and film director best known for Broadway's Sabrina Fair and the film Mr. Blandings Builds His Dream House (starring Carry Grant). H.C.'s father, Alonzo Potter, was a partner in the Wall Street firm, Solomon Brothers, and was a founder of Big Brothers of America. Alonzo's father and grandfather, Henry Codman and Horatio, were Episcopal bishops of New York and the founders of St. John the Divine Cathedral in New York City.